Painless Laser Treatment For anal Fissure
You can have the most advanced, successful, and painless permanent laser-assisted treatment for anal fissure in a simple process.
Overview about anal fissure
• What is anal fissure?
• Risks
• Why Painless Treatment?
• Don't delay in Treatment
• Why Shankar piles clinic?
• Hassle-free Insurance Approval
• What is anal fissure?
An anal fissure is a state in which the thin and moist lining of the anus forms a small tear or cut. There could also be a crack in or around the anal area. The passage of hard and big stools during bowel movements is one of the necessary motivations or causes for anal fissures.
You may have marked pain and vivid red blood bleeding during and after bowel movements if you have an anal fissure.
• Risks
• Why Painless Treatment?
• Don't delay in Treatment
• Why Shankar piles clinic?
• Hassle-free Insurance Approval
Lifting heavy
weights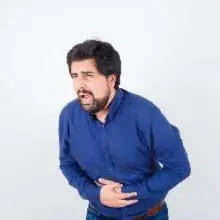 Tight anal
sphincter
Passing hard
stools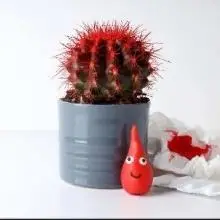 Decreased
anal blood
Straining on
bowel
itching in
anal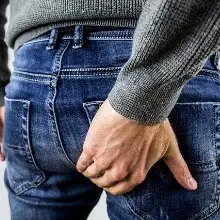 Rectal
Pain
Pain after
defecation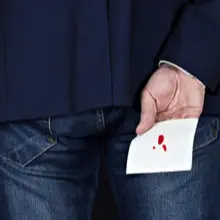 Anal
Bleeding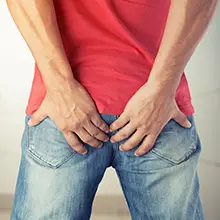 itching in
anal
Cracked
skin
Small lump
or skin tag
Treatment of anal fissure
Diagnosis- Physical examinations of the anal area by Shankar Piles clinic experts can detect anal fissures. The doctors may ask about your medical and pharmacological history to rule out the possibility of any disease or disorder that could cause anal fissures. our anorectal experts can check the tear and assess the severity of your anal fissures. As a result, our experts will be able to provide you with the best treatment options.
These are the different ways to treat piles:-
Laser- At Shankar Piles Clinic, we do treatment of piles with laser in which light is emitted at a particular wavelength.
Ksharsutra ligation- In Ksharsutra, we use medicated thread and thread tie at the base of pile mass due to pressure necrosis piles fall, and piles will cure. In 3rd or 4th grade, that method can be used.
Ksharpaatan- In ksharpaatan treatment, we use kshar (an alkaline substance made up from alkalis plants) and application on pile mass. Due to corrosive action, piles slough out from the anal canal. In 1st and 2nd degree piles, that method can be used.
Conservative management/ non-surgical- In conservative management, we use panchakarma with Ayurveda medication and a holistic approach for treating piles in ano.
RBL (Rubber Band Litigation)- in R.B.L treatment, we are using suction with the RBL gun, we apply rubber band ligation at the base of pile mass, and due to pressure necrosis pile mass slough out. in 2nd-degree RBL can be used.

I was suffering severely from piles and fissure after delivery, I tried home remedies and everyone told me about the surgery but its results were not satisfying as this problem can arise again. After suffering from severe pain for about 15 days I went for ayurvedic treatment by Dr. Yashwant sir and it's a relief that my problem is reducing. I am really scared of surgery and I am very much happy that I won't need to go for surgery.
Kavita Borana
I feel a problem in piles of mass burning & pain at the time of passing stool. I met Dr. Yashwant Kumar, I take treatment of the Dr. & follow instructions. I feel well after 7 days of treatment. I feel 75% recovery & hopefully to wellness in the next 7 days of treatment. Too many thanks to Dr. Yashwant Kumar for his friendly attitude. Again thanks to Doctor.
Sampat kumar purohit
Dr. Yashwant Parikh's nature is too good and friendly and he is a very experienced doctor. I liked the way he explained his illness. Some of my illness was cured only by talking to the doctor.
Narendra Lalwani
I know about a doctor from story of "Jiyo Dil se award" of Bhaskar, I feel some problems but can't understand the disease name. I met Dr. Pareek. Dr found the cause of the disease and start treatment. After 6 weeks my disease has been resolved. Thanks, Dr. Pareek for the treatment and best hospitality. i wish you a bright future.
Vanika
I want to say about piles treatment, Please visit Shankar clinic and you definitely will get results. I am happy that I got the best treatment from the Shankar piles clinic. Thank you Dr. Pareek sir for giving me the best treatment. Thank you.
Yogesh Kumar
My relatives recommend to visit shankar piles clinic. once before going anywhere else. I met with Dr. Yashwant. Trust me, he is a very genuine, and polite person who understands the problem indeed. The procedure was simple and painless. Dr. gave proper treatment and took care of the patient until complete recovery. Thank you, Sir. The staff is very friendly. Thank you, Sunil, and Mrs. Surya Rawat for your kindness and help.
Vikram Soni
It is really hard to get these kinds of doctors whose moto is not made to make money. the aim is to take the people out of pain and serve them with kindness THANK YOU Dr. Yashwant Parikh for understanding the problem and doing the right treatment.
Anita Mahajan
A Doctor is next to God because he is there when we need God the Most. Sir Dr. Yashwant Pareek is the Live example of this. I have never seen & got Consultation with such a Great Doctor. His understanding of the Diseases, his confidence in treating the patient, and his friendly behavior are of such level that I don't have words to praise him. I was Fearful of Surgery and he said he will make me OK don't worry. Best recommended doctor for any type of anal disease.
Vikram Rathore
Dr. Yaswant is friendly and checked the possibilities if piles with utmost care and sincerity. Later he ruled out piles and explained in detail the problem, treatment, and ways to prevent such happenings in the future. His professional and friendly approach is highly appreciable. Similar words describe the approach of other staff such as receptionist and attending sister.
Rajiv Tiwari
First of all the clinic is very hygienic, Regarding with doctor he is a very genuine person who listens to your problem carefully. By his treatment, I am recovering soon. I am very hesitant to share the problem but he helped me by listening to me carefully. If you had any problem go and must visit and also I would like to mention about receptionist she is also a very friendly person who guides you so well! Thank you
Monika Singh
Mr. Yashwant Pareek treat me some more than 10 weeks to recover my 3 years back problem of canker great care from the doctor I was feeling very anxious to have my procedure done very calm atmosphere and the clinic itself is so clean and shiny Quick response times for appointment too Kind and caring felt at ease as soon as I walked in the door.
Manish Sherawat
I have had a fisher problem before many times. I found this address on the internet and i visited Shankar piles clinic. now I m very satisfied and i feel good. If you have a problem. you must visit Shankar piles clinic. Thanks
Ritu Shakya